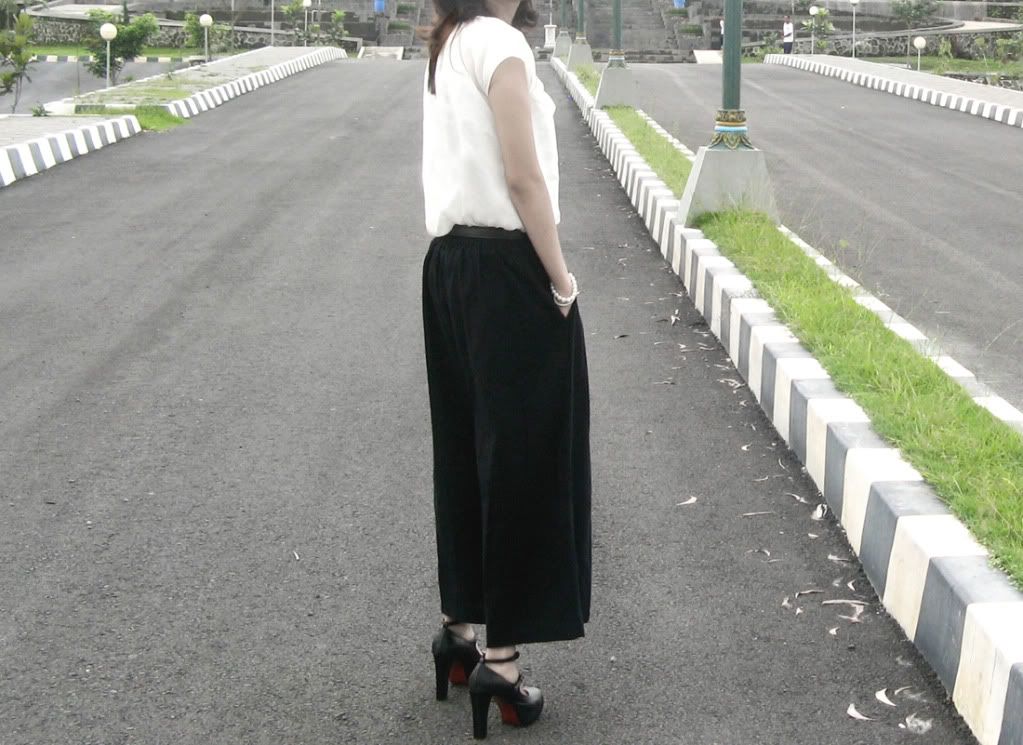 Hello there, how are you? I hope everything is fine with you.
Thanks for all your support and care. It means a lot to me. I'm sorry I've been so late for this post.
I'm very busy and quiet confused about my personal project. But I'll try to handle it.
And here I come, broken white ruffle blouse and black wide leg pants. classic but still live in now era. I like the fabric of this blouse,
very smooth but not too silky, the detail of ruffle and the buttons are very feminine make the wide leg pants more soft.
I'm sorry for the awkward pose and not really good quality picture, coz I'm in a rush. Just click and go.
PS : I'm sorry for something error on "comment box". Now I've fixed it and I'm waiting for your comment

.