I
really hate waiting, so this is my nerdy face looks like when I've should stuck in that moment, hahaha! I really love my new maxi skirt from
nikicio
! I love the fabric and the detail cut. Sorry for not presenting in good photos, coz I was really in the rush hour. I captured it when I have time.
T
hree days from now I will back to my parents' house in Jakarta. Yippy! I miss my mom and my little sister so much! Even though it's just only one month I didn't see them, hehe!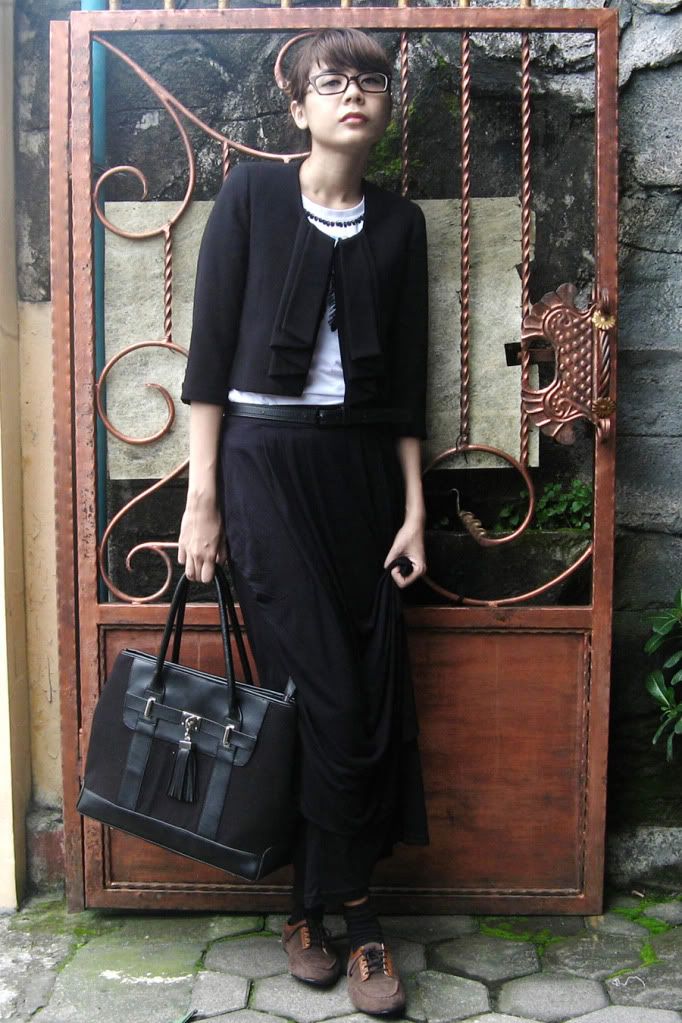 (

my silly smiley face :P
)
I want to give special award for
(drum rolling):
All swamped in flowers
B
ecause this is very lovely blog and so inspiring me,
Izzy
who has this blog has really great taste of fashion, uhm, I mean great art of fashion! Just visit her blog and you will know what I mean.
A
nd don't forget to join my
giveaway